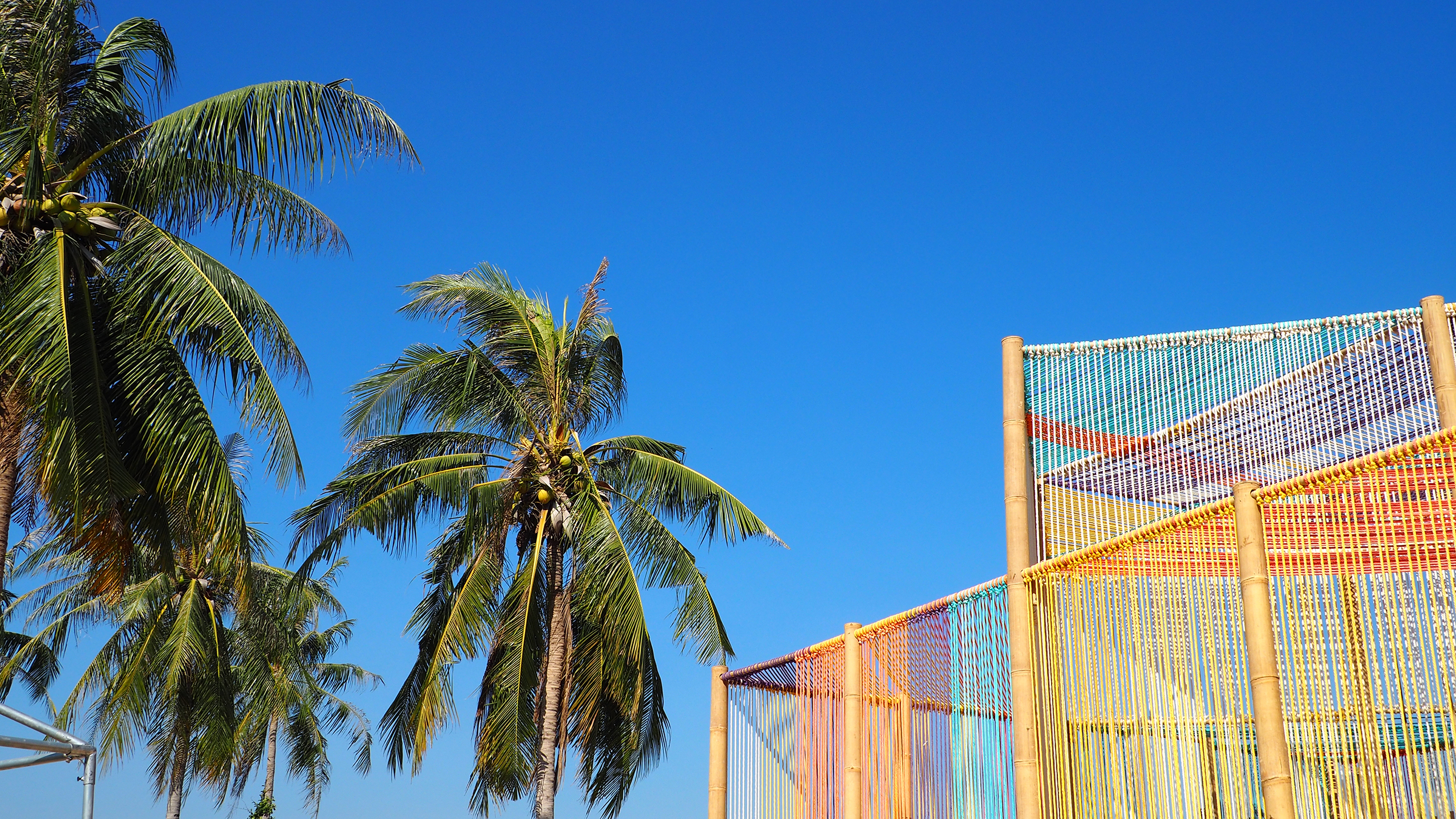 Services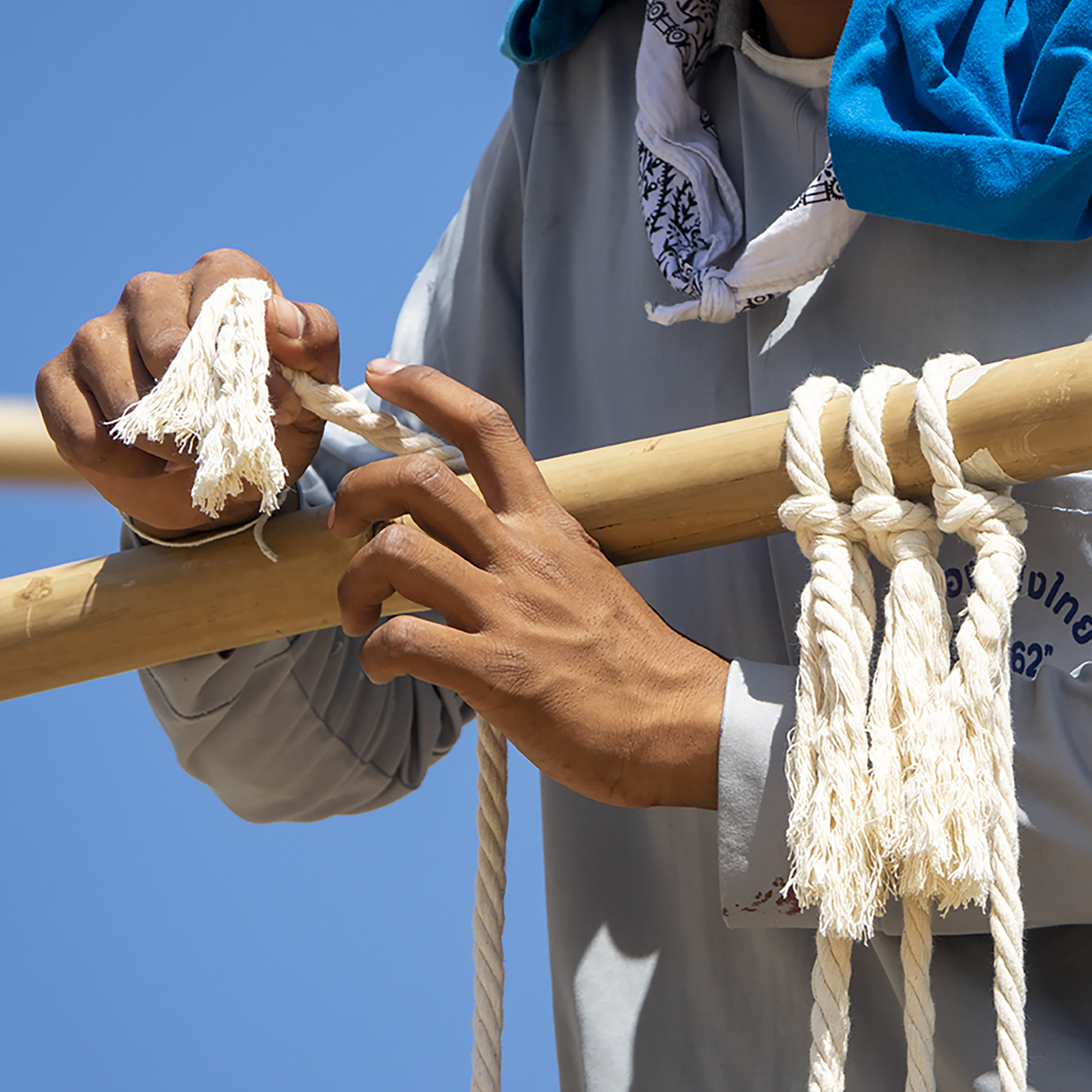 The Woven House
A sustainable exhibition pavilion in Thailand
In collaboration with: Ab Rogers Design
Year: Nov – Dec 2019
Client: Wonderfruit Festival
Location: Thailand
The Woven House was a bamboo pavilion at the Wonderfruit Festival in Thailand. A vibrant pavilion highlighting the importance of invisible labor in a colorful and geometric, sustainable structure.
The Woven House was a vibrant installation that celebrated the importance of invisible labor in a colorful and geometric pavilion. We were inspired by the "Nimble Fingers": women from South Asia who are recruited by various industries for their agility, patience, and labor-intensive assembly work.
The Brief
Our idea was to highlight craftsmanship and traditions by scaling up the technique from fabric to space. Woven's House bamboo pavilion had to follow the ethical and ecological approach of an ephemeral architecture that would last over the years. However, without damaging the landscape of the fields, and be easy to build and unbuild.
The Bamboo Pavilion
The structure was made of two rectangular bodies, one inside of the other, from which we only see the edges. It was drawn by regional bamboo strips of different sizes and assembled with local techniques.
The bamboo defined a frame that we filled with pieces of cotton rope attached to the top and bottom of the Pavilion. Therefore, using tension and material to build temporary walls. As well, the woven cord was dyed in vibrant colors by a company in the area. Later assembled following a colored pattern of violet, yellow, red, and blue mixed with the natural undyed white rope.
The Context
Wonderfruit is an annual gathering that explores wonder through art, culture, music, and nature at The Fields, Siam Country Club, outside Pattaya in the Chonburi Province. Through this event, they encourage, develop and innovate creative solutions for sustainable living. Their aim is to bring together a global community to celebrate them.
With this ethos in mind, in 2019, the festival launched a design contest with their collaborators Ab Rogers, a London-based design studio. The open call was for a "Super green, super lean, super clean" exhibition pavilion, won by the Woven House.