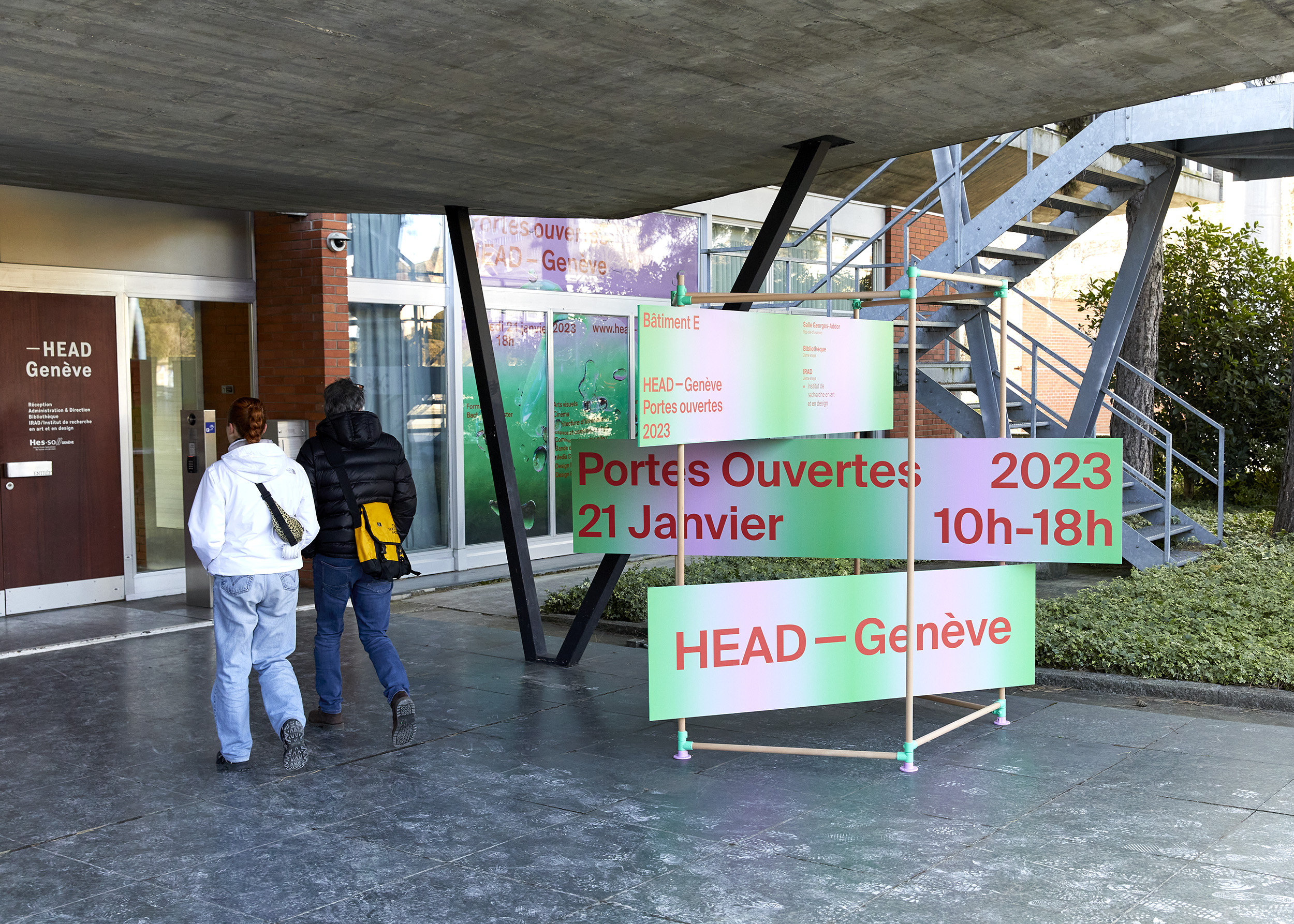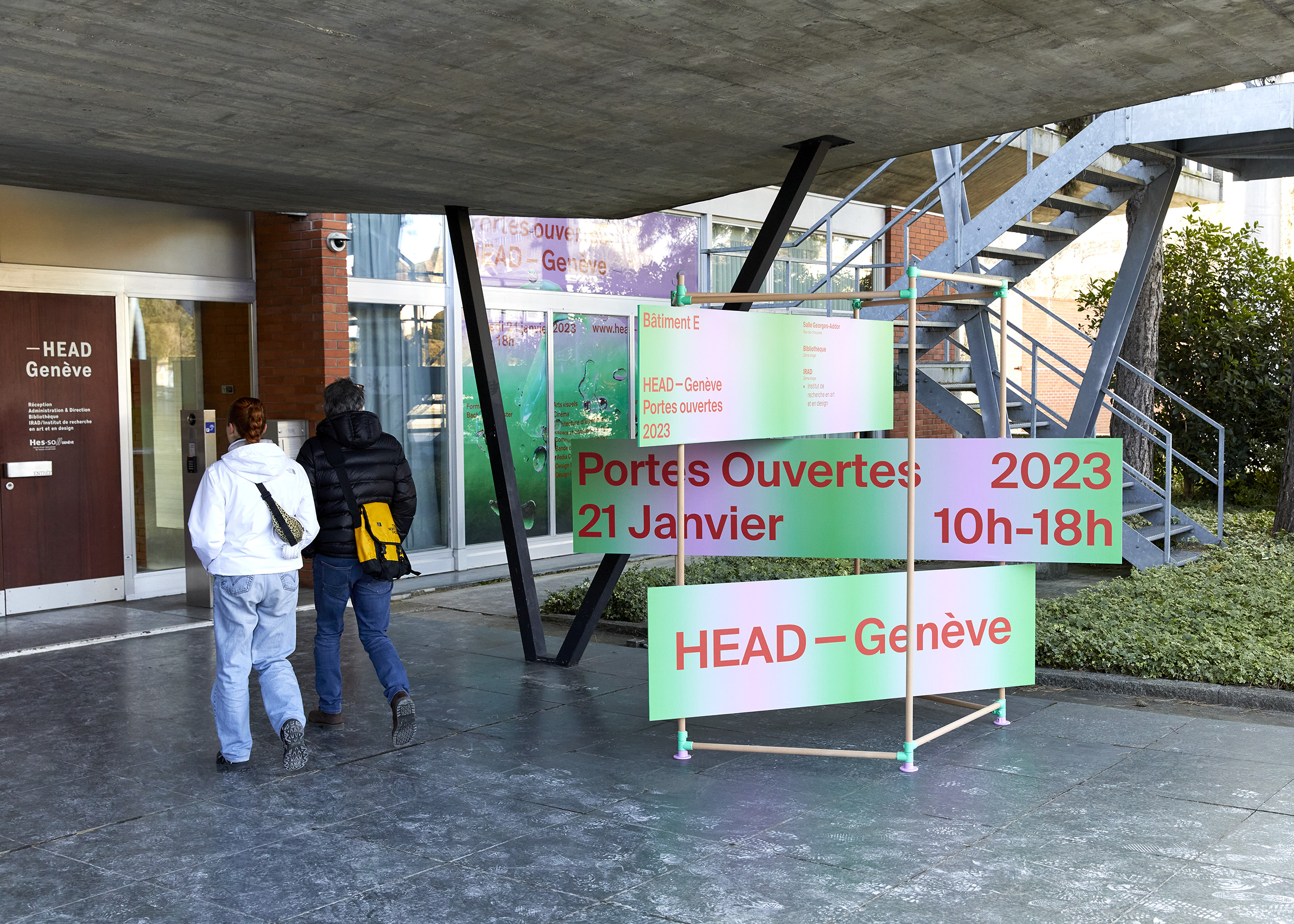 Services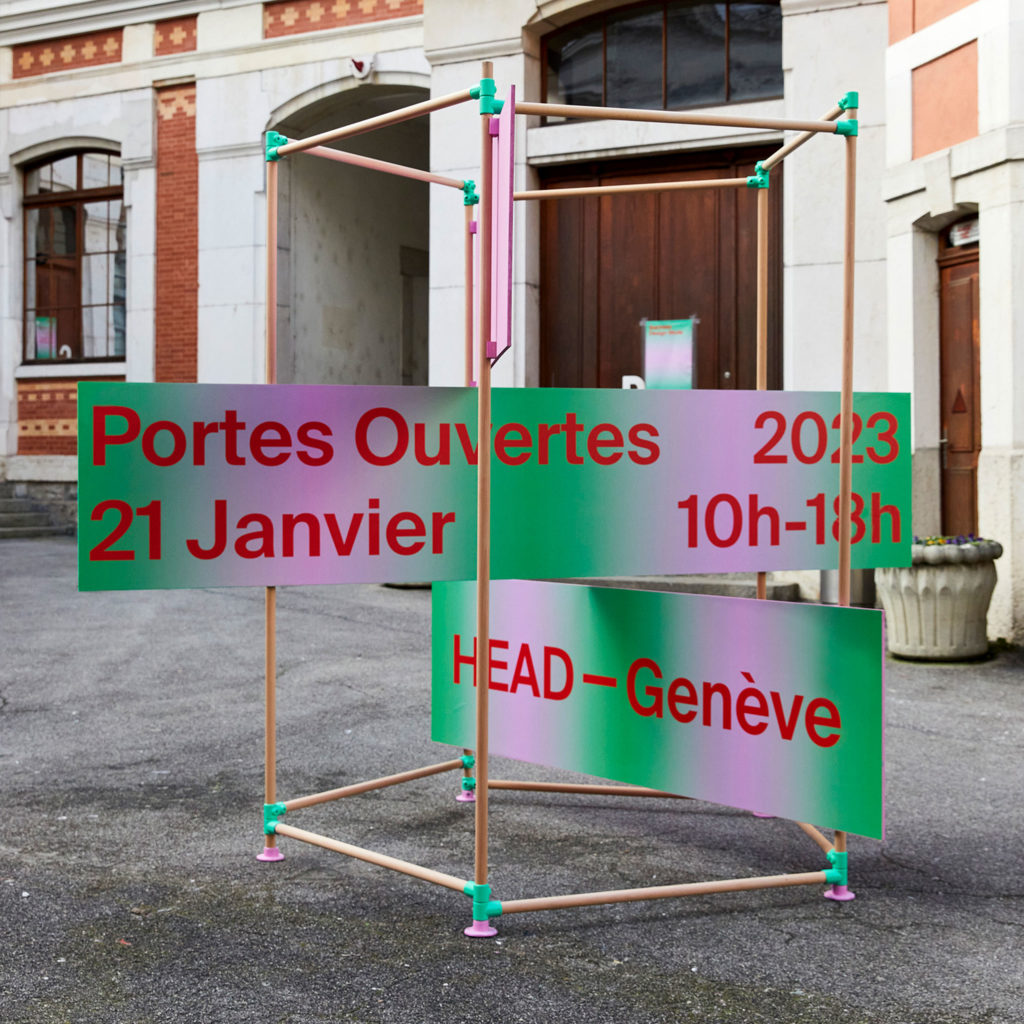 Open Days 2023
Re-using a modular scenography for a signage system
In collaboration with: REMARQ, A.D.O Atelier des Ouates
Year: 2022
Client: Les Créatives Festival
Location: Geneva
Re-use a modular scenography to guide the visitors through the different spaces of HEAD—Genève.
La Haute Ecole d'Art et Design de Genève, HEAD commissioned us again for their Open Day scenography.
The Brief : Re-use.
Earlier that year, we had designed a modular scenography for their Inauguration event.
We used the same modular display system. However we change the structure. Using axes and connectors to be the base and big printed panel of wood set diagonally.
At the entrance of each building (4 in total), stands a pentagonal structure with three printed panels. Each announced the program of the day, the location, and the different departments by floor. While indoors, rectangular structures with horizontal panels append the information regarding speakers, departments, and information points.
Regarding the signage of the "Cube", where the departments exhibit their creations, we used printed fabric. Each of them was placed under a spotlight. It created a theatrical view of the space, and guided visitors through the space.
Set in a semi-circle, with a gradient-printed floor, the stage hosted the speaker. Therefore, the public sat around on floor level, creating a centralised space for conversation.
The Context
La Haute Ecole d'Art et Design de Genève, HEAD is renowned for the quality of its bachelor's and master's degrees. One can apply in Fine Arts, Cinema, Interior Architecture, Space and Communication, Visual Communication. As well as Fashion and Accessory Design. It has established itself as a leading school of art and design in Europe.
To welcome potential students and interested visitors, HEAD—Genève opens its doors every year. As each department exhibits a sample of its work and presents its activity to the audience.