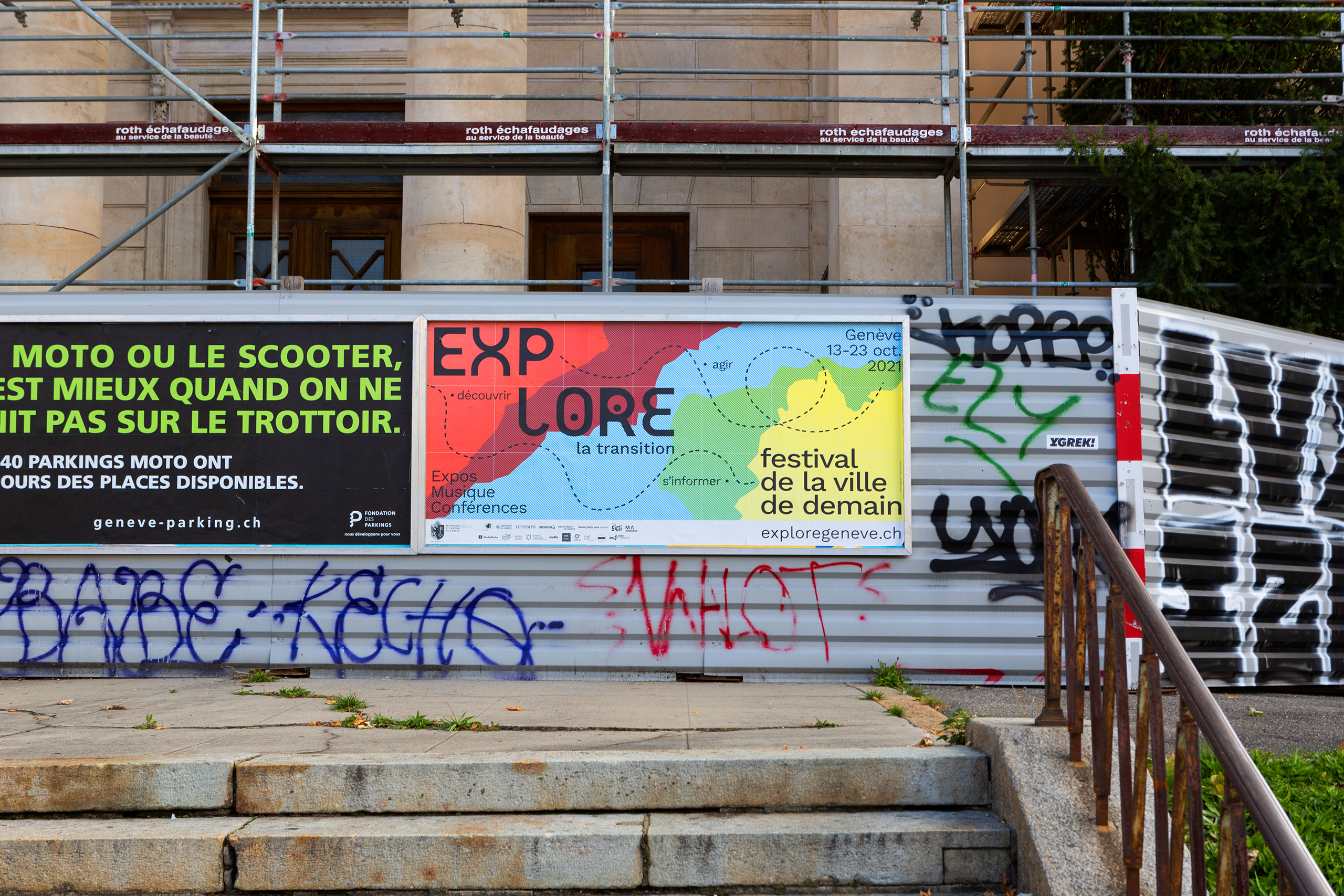 Services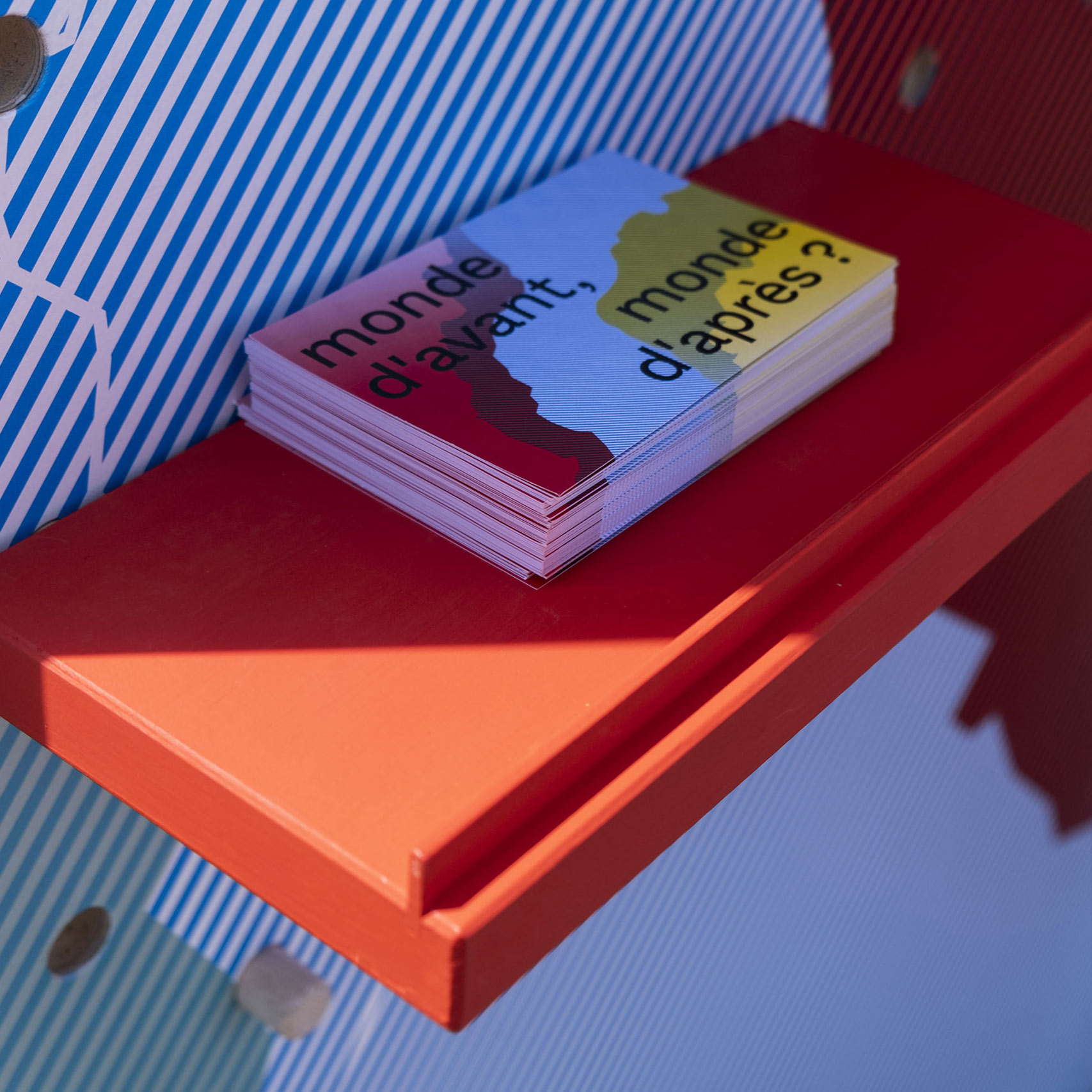 Explore: Le Festival de Demain
Year: 2021
Client: La ville de Genève, Département du Territoire
Location: Geneva
A graphic toolbox, an interactive motion logo, online and offline branding, including posters, flyers, and website wireframe, and a unique street stand to strengthen and clarify EXPLORE 's image for its 2021 edition.
For its 2021 edition, EXPLORE needed to strengthen and clarify its image, communication, and brand identity in order to reach its targets of a wider audience. With that in mind, we designed a toolbox, out of which we conceived an interactive motion logo, their online and offline branding (which included posters, flyers, and website wireframe). We conceptualised and produced their physical presence in the city by creating a unique street stand.
The Graphic Toolbox
Different elements were included in the graphic toolbox :
A typographic logo that included 6 variations of the letters from the word "EXPLORE"
A map with two elements: A grid which was a symbol of urban and space navigation. And the superposition of Geneva's territory shown by perimeters using abstract color blocks and patterns
And finally, to incorporate the idea of participation and the essential role of the public, we added a series of dashed lines that symbolise the circulation path. Illustrating the link between the inhabitants and the landscapes
The Context
The EXPLORE festival is an initiative that began in 2016 with the objective to democratize urban planning. In 2019, it its first edition as a public Festival. Their program included debates, participatory workshops, and urban explorations. And was supported by the Citizen Participation Service of the Urban Planning Office of the Territory Department of Geneva.
In 2021, the festival scaled up to reach a wider audience and have a bigger program, counting 5,000 participants. It aimed to become a vector of participation but also a place for experimentation and debate on an international scale; to design the city of tomorrow, today.