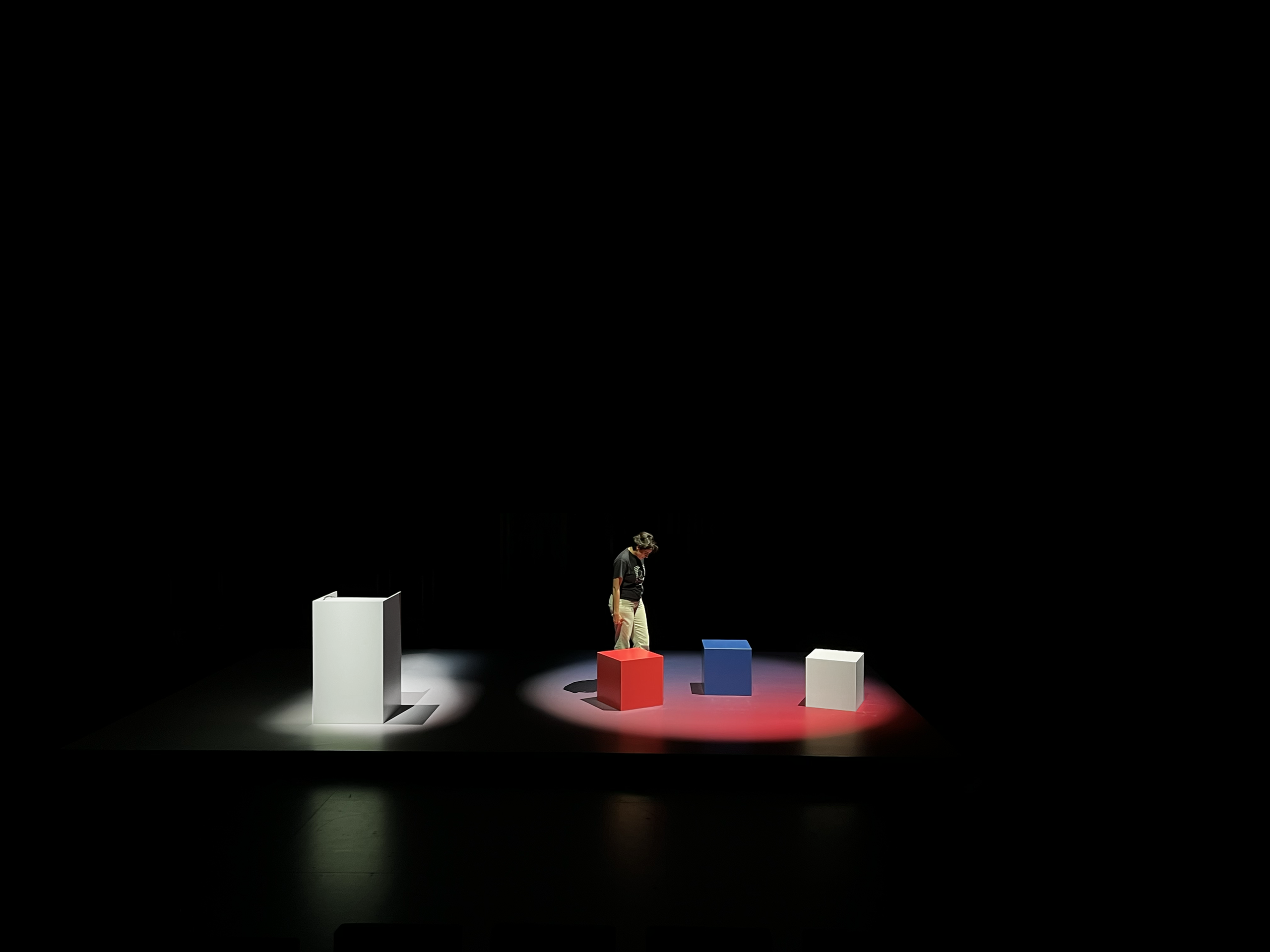 Services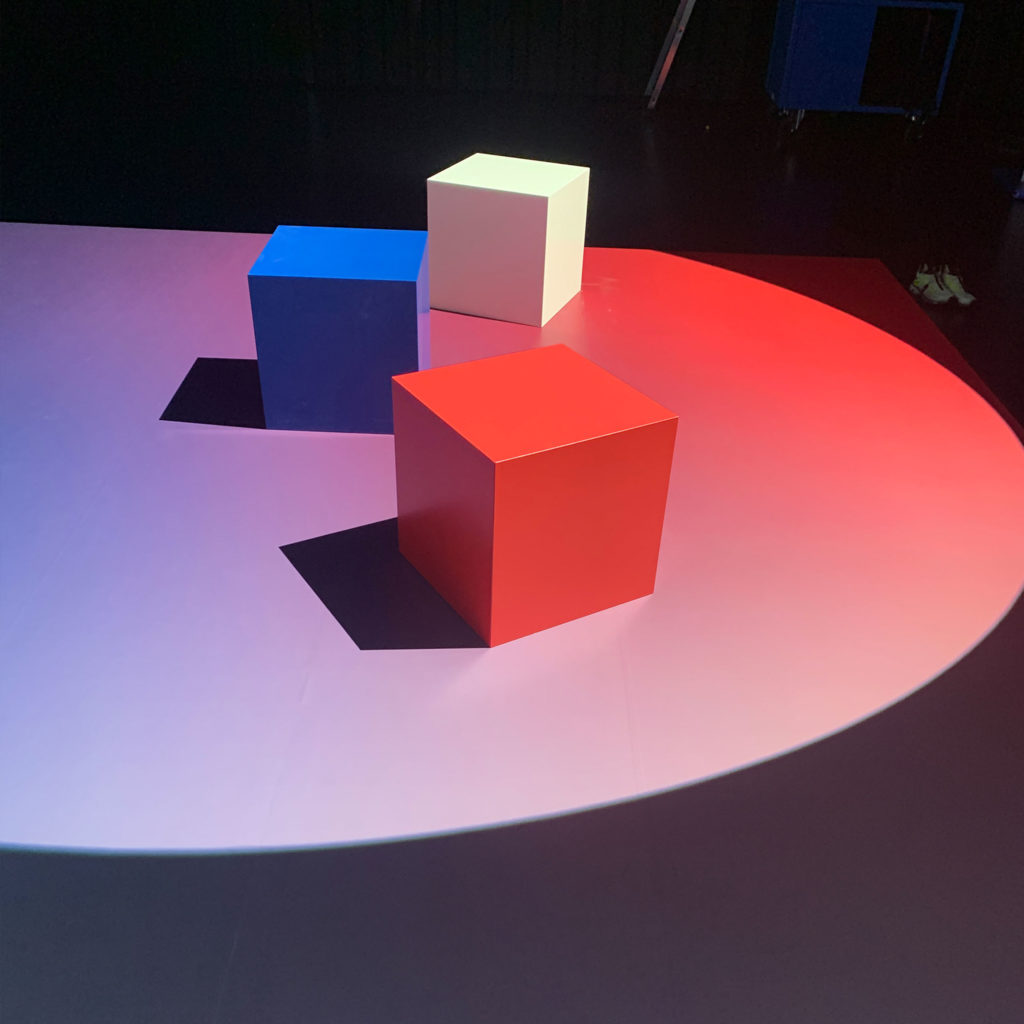 Kick Off
Taking a Graphic identity into space!
In collaboration with : A.D.O. Atelier des Ouates, REMARQ
Year: 2022
Client: Berney Associés
Location: Geneva
Translating brand identity into visual space for Berney Associés kick-Off event conference.
Translating Brand Identity into Visual Space
In 2022, the kick-off event of Berney Associés, under the premise of "company culture," was hosted at the Salle Modulable de la Nouvelle Comédie de Genève, in its new building at the heart of Geneva.
For this event, we conceived a scenography based on the corporate identity colors of B.A but gave it a twist. We used blue, red, and white in a gradient printed on the floor stage of 25m2. On it, we displayed three colored cubes to seat the round table speakers and a lectern for the individual interventions.
At the entrance of the theater, we placed reusable information panels with the same gradient and the words kick-Off. And finally, to expand B.A Identity in space, we covered the existing vertical lights placed in the space with a translucid linear gradient. The lights shined with the colors of Berney Associés, producing a discrete but welcoming effect.
The Context
Berney Associés is one of the most notable fiduciaries from Geneva, with an office in Lausanne, Fribourg, and Sion. At every beginning of the academic year, B.A celebrates a kick-off for their employees, inviting inspiring personalities and introducing their staff to the goals and spirit of the year.