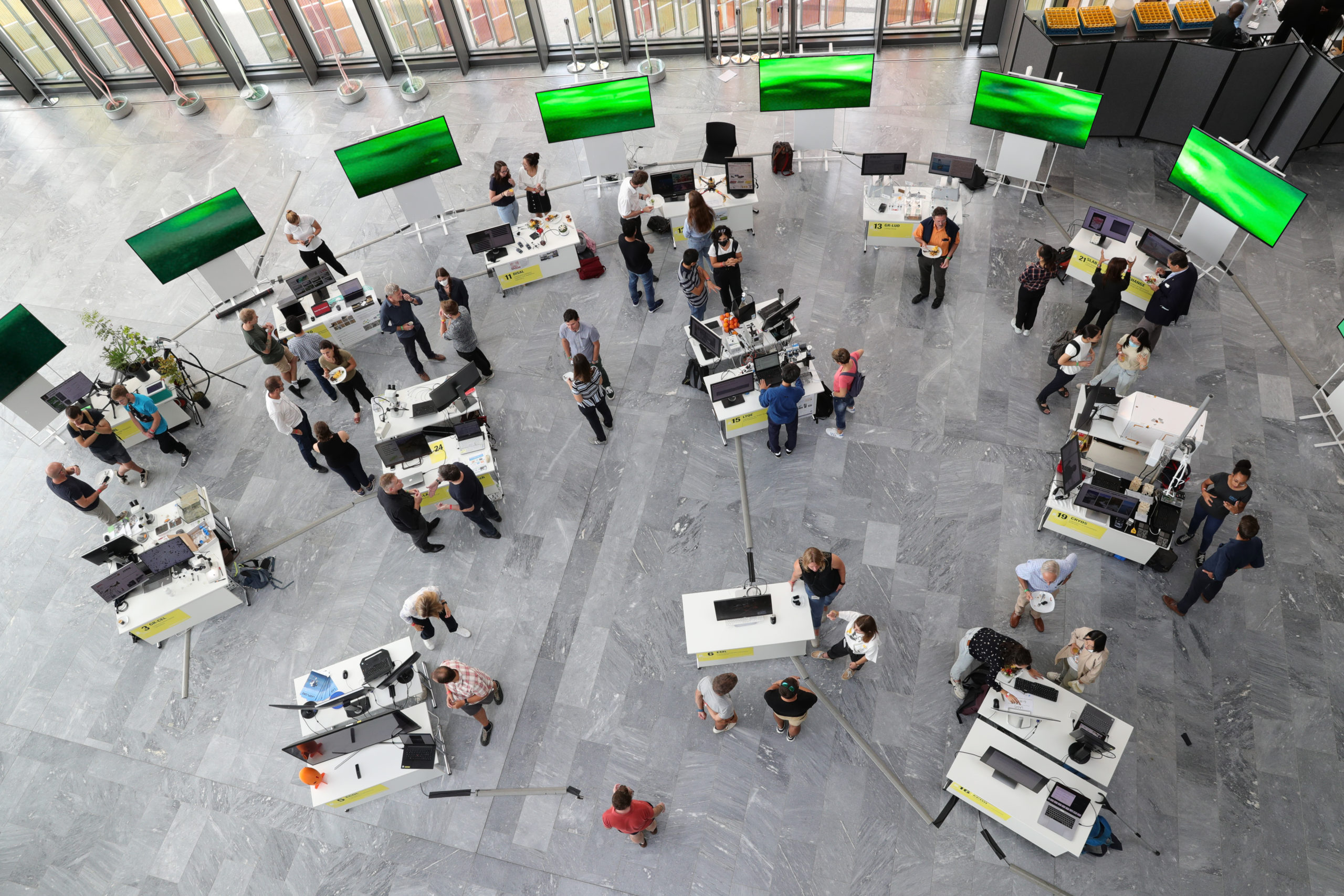 Services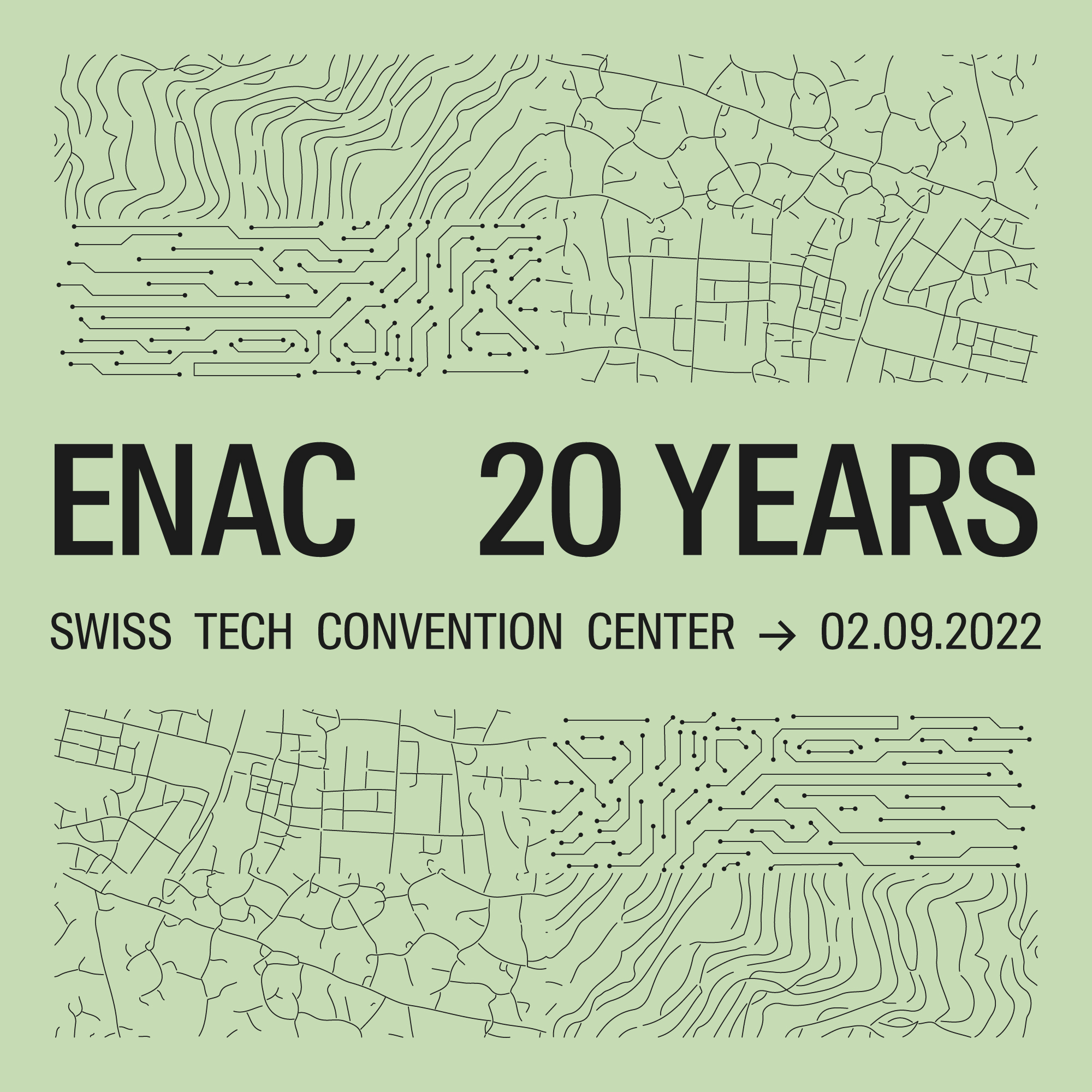 Enac 20 Years
Celebrating 20 years with 36 synchronised screens
In collaboration with : Garage Cube
Year: 2022
Client: EPFL
Location: Lausanne
ENAC celebrated 20 years by playing a continuous contemplative video, made of a thousand archive ENAC lab files. Through the 36 synchronised screens delimiting four areas of exhibiting labs. As well as showcasing 20 years of research, the video designed worked as part of the signage.
In 2022, ENAC organized an event to celebrate its 20 years in the Swiss Tech Center. For this occasion, they invited 60 labs to bring their creations and research realized over their 20 years of work at EPFL. ENAC inquired us to realise a visual complentative video our if the labs archives.
36 Synchronised Screens
The labs were organized into four sections corresponding to thematic work fields. We limited each section by a row of screens (36 in total) that outlined the area of the exhibition and created a visual scenographic signaletic. Each section was defined by a color, a name, and the position of display tables, within the screen space. We edited a continuous video (made of a thousand archive files) that passed through the different screens of each area.
The screens were synchronized in groups of 6 to 8, delivering an immersive space. We played with different tempos on the screen rhythmics to reach a dynamic composition of video, animations, and blocks of color.
The Context
Twenty years ago, EPFL created the ENAC Faculty by bringing together architecture, civil engineering, and environmental sciences and engineering, thus making it possible to embrace all the challenges of sustainability in the natural and built environment through an inter- and trans-disciplinary approach to research, teaching, and innovation.